GLENVILLE HIGH SCHOOL
"Home of the Red Terrors"
GLENVILLE, WEST VIRGINIA
In the Heart of Wild, Wonderful West Virginia
---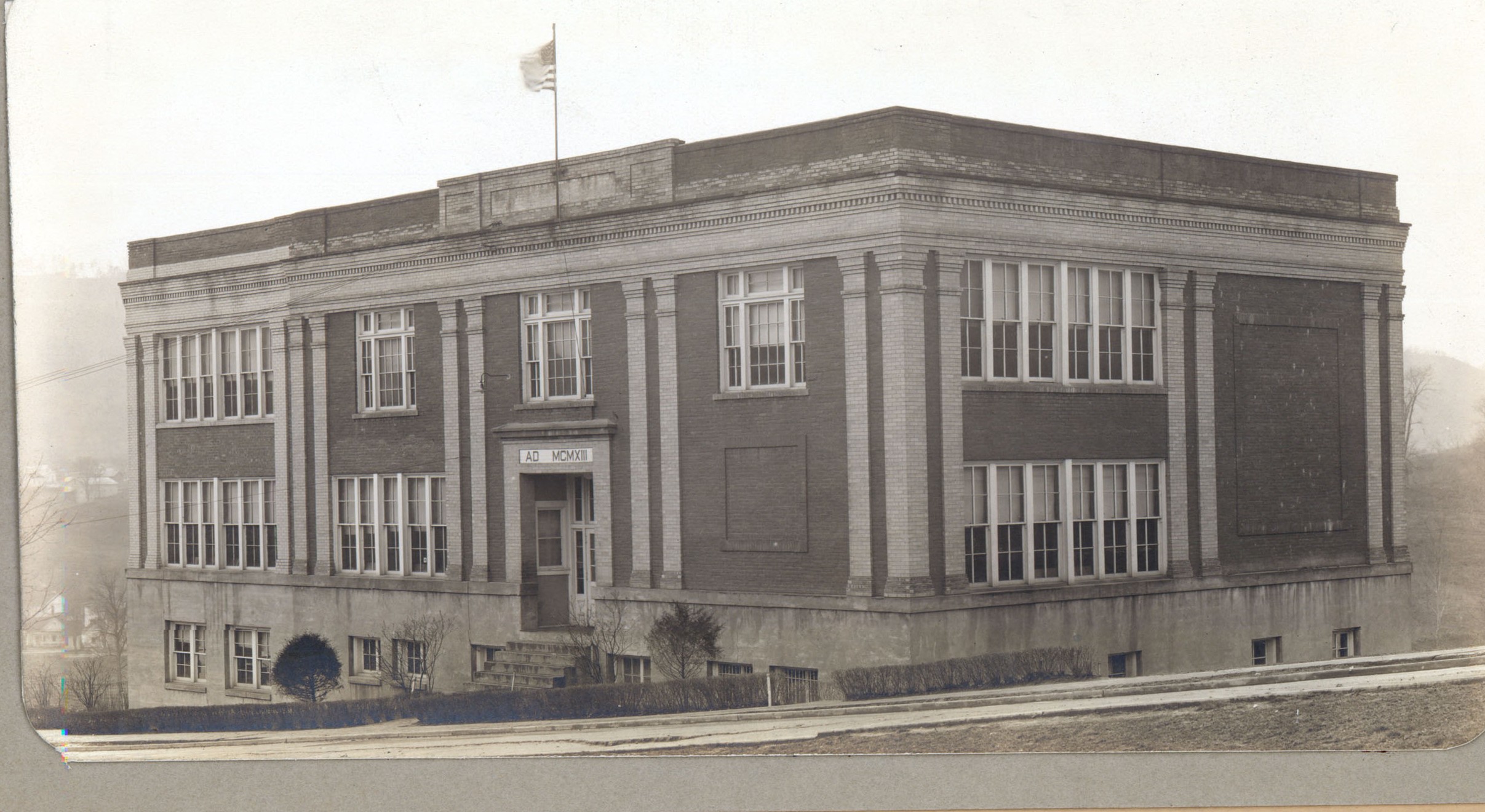 Home of Glenville High School until 1956, it was located on the hill near Glenville State College. The building was situated where there is now a parking lot, between the Goodwin Hall dormitory and the Mollohan Student Union Building. The concrete stairs that led from the back door toward Rt. 33/119 are still in place. Click on the photo for a larger image.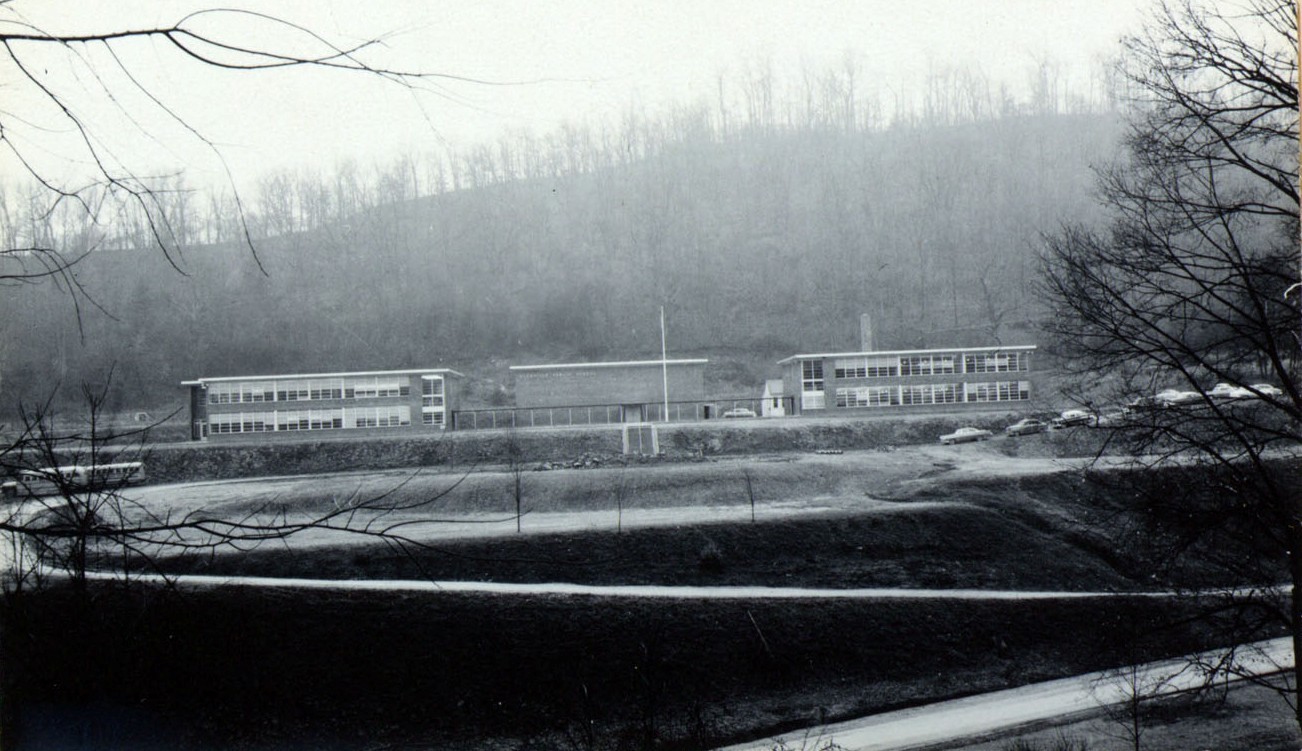 Glenville High School, 1958 to 1968, grades 1 thru 12. It is now home to Gilmer County High School. The building has been recently renovated with a new addition. Click Here to see renovated Gilmer County High School. Click on the photo for a larger image.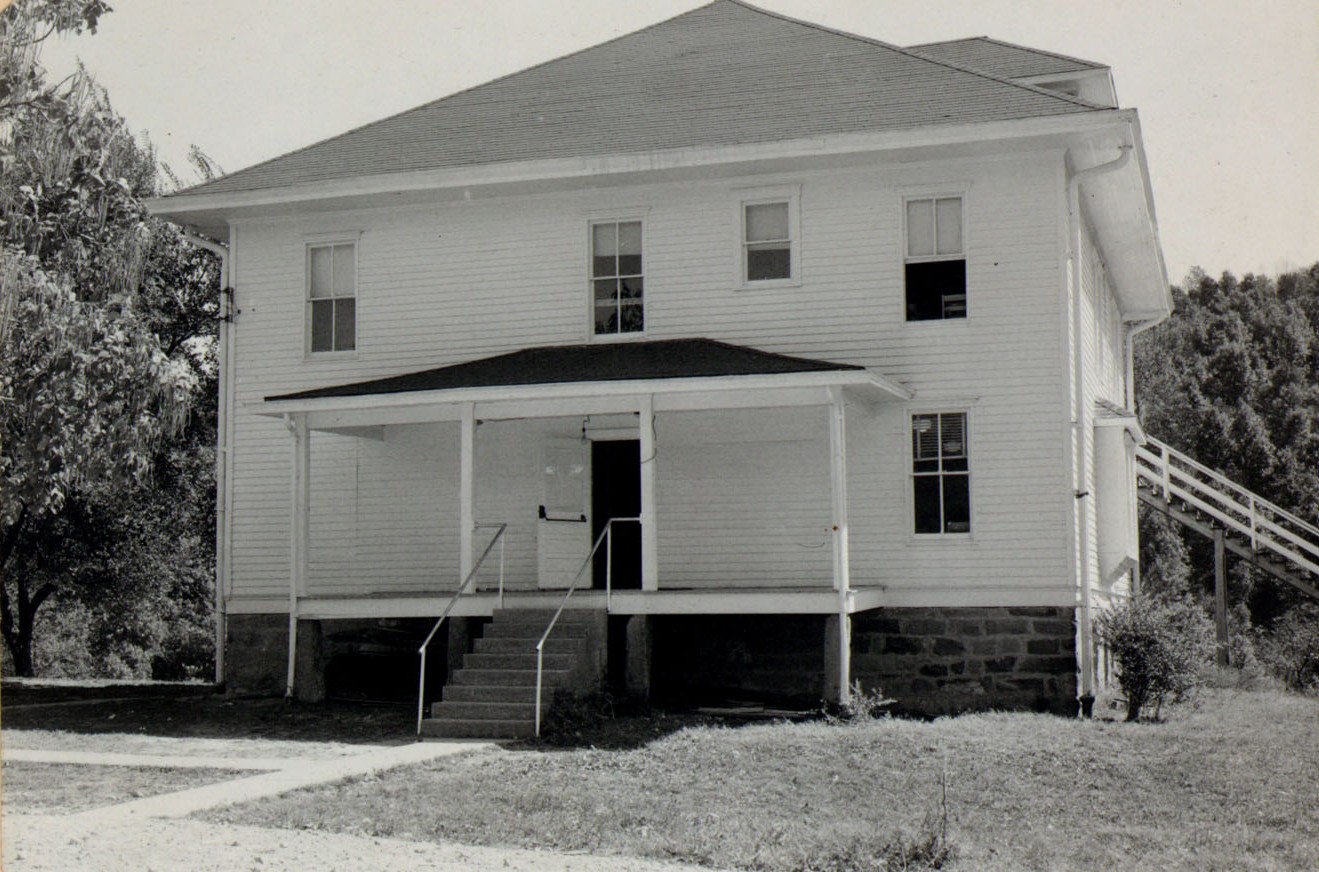 Temporary home of Glenville High School in 1956 & 1957, while new school was being built. Located at Gilmer County Recreation Center, known as the "Poor Farm." Click on the photo for a larger image

2018 GHSAA Scholarship Renewal Form
(For those who presently have a GHSAA scholarship and wish to renew it)

2018 GHSAA Scholarship Application Form
(For GCHS Seniors who wish to apply for a GHSAA scholarship)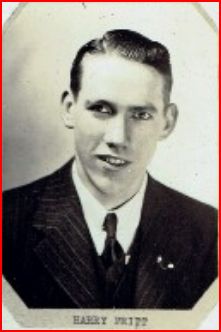 GHS World War II Newspaper Story of Harry Pritt
Reflections On Glenville, a poem by Williamson Samuel Blizzard
GHSAA SCHOLARSHIP INFORMATION
Your Alumni Association Helping Young Students
Did you know that in the past 15 years your Alumni Scholarship Fund has helped Gilmer County's high school graduates with financial assistance to attend college with almost $300,000 in scholarship awards!!? This has enabled some students to attend college who could not have done so without your assistance. If you contribute to the scholarship fund, we thank you, if you haven't yet, please do so, it is money well spent and will help a deserving young person to attend college AND it is TAX DEDUCTIBLE! Due to an absence of donations to the other college/university fund, we are no longer able to give scholarships to students attending a college other than Glenville State College.
2005 - 2016 Scholarship Fund Report
Donations in honor/memory of the following persons have recently been made to the GHS Alumni Association Scholarship Fund
In Memory of all Faculty of the Glenville School, grades 1 thru 12
Bill Griffith Lloyd "Bud" Huff Mrs. Muriel Currey
*Arnetta Peggy Brown Kight George Summers Edna and Delbert Stalnaker
Jack Stalnaker Everett B. Ellison Marianne Rhoades Stevens
William F. "Bill" Boggs Eileen Wolfe Jesabel McQuain Linscott
John Lorentz Jones Family Alumni Kermit Fisher
Susan P. King Law Everett B. Ellison O.R. Williams Family
Woodrow "Woody" Wolfe Otis and Aulda Hardman
* Indicates more than one memoriam
Click here for a Scholarship Fund donation form
1958-59 Staff at the new Glenville High School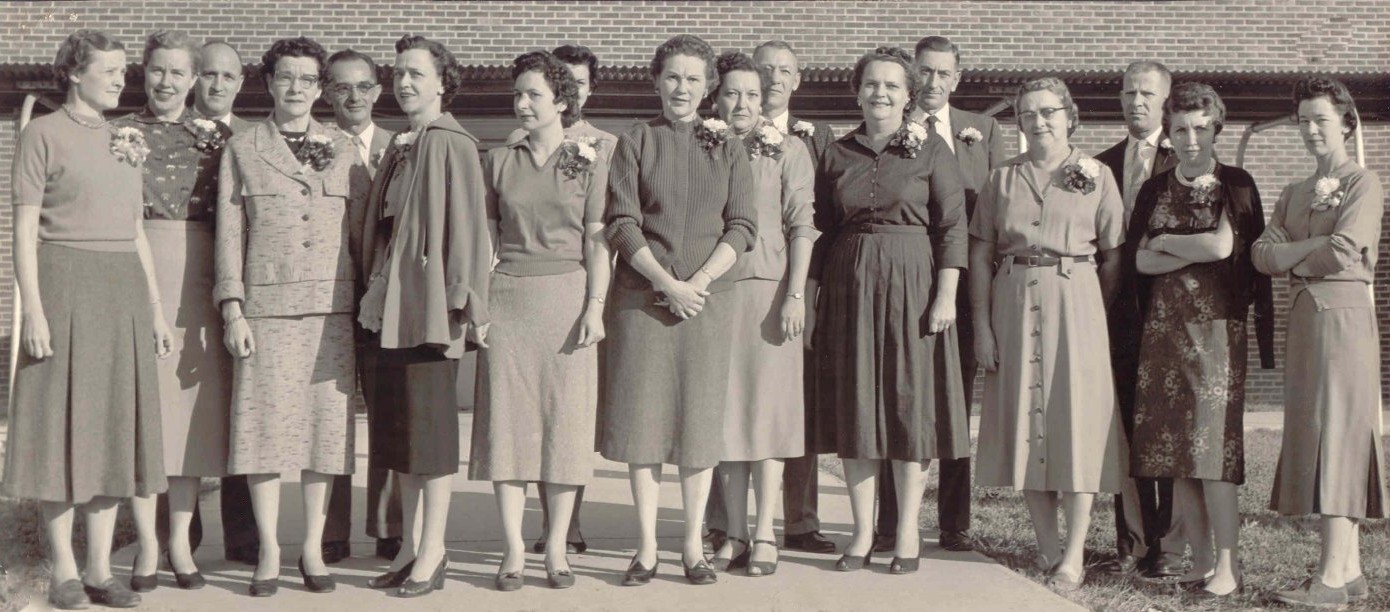 View Copies of GHS Satellite Newspaper
Old GHS Photos - Click on thumbnail for larger image
The below photos were supplied by Leona Satterfield Beall, GHS Class of 1949
To register with the Reunion Committee and to be notified of GHS happenings and Reunion information, please Click Here and send your name, address, email address and other contact information to us!
Links of Interest
Gilmer County High School Titans
The Glenville Democrat Newspaper
The Virtual Wall, Vietnam War Memorial
This web page is designed and maintained by John D. Gainer, Class of 1968, contact him at marshaljon@aol.com